Welcome to our Book Discussion
---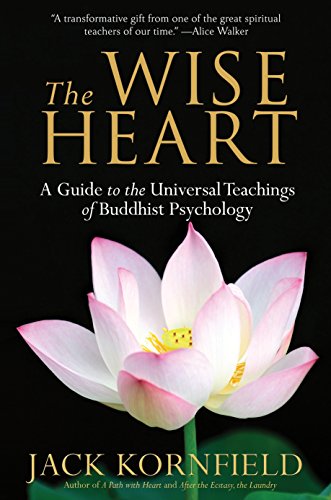 Our next book discussion will be on June 7th, from 1:30 – 3:00 on Zoom. Please contact LINDA WALONEN, lsw923@comcast.net for the zoom link. We'll  start Chapter 6, "From the Universal to the Personal," in our new book, The Wise Heart,  by Jack Kornfield. 
Due to the changing Covid situation, we cancelled the "in-person" meeting at Dollar Clubhouse through the end of June at least.
               The Buddhist Study Book Discussion Group
The book discussion group first met in November of 2017. The first book we read was The Places That Scare You, by Pema Chodron. Since that first meeting, the group has grown and found its path. We read each title, then take our time discussing it. Everyone who cares to can share about the book; we stay on each chapter as long as members want to talk about it. We help each other understand the Buddhist principles contained in the readings. The discussions are often lively, in depth, and meaningful to participants. All Members of the Buddhist Study Group are welcome to join us.
         Titles Of Books Being Read Or Already Discussed

            Managed by Linda Walonen – lsw923@comcast.net

 

 

TITLE
AUTHOR
DISCUSSION LEADER

Wherever You Go There You Are

 

Jon Kabat-Zinn

Linda Walonen

No Mud No Lotus

Thich Nhat Hahn

Linda Walonen

Entering the Mind of Buddha

Reb Anderson

Linda Walonen

When Things Fall Apart

Pema Chodron

Linda Walonen

Anger

Thich Nhat Hahn

Linda Walonen

Peaceful Heart

Dzigar Kongtrul

Linda Walonen

Stop Biting the Tail You're Chasing

Rinpoche & Zangmo

Linda Walonen

Welcoming the Unwelcome

Pema Chodron

Linda Walonen

Faith

Sharon Salzberg

Linda Walonen

Alive Until You're Dead

Susan Moon

Linda Walonen